See It, Touch It, Feel It With Losani's Innovative PRONTO ON DEMAND PROGRAM
---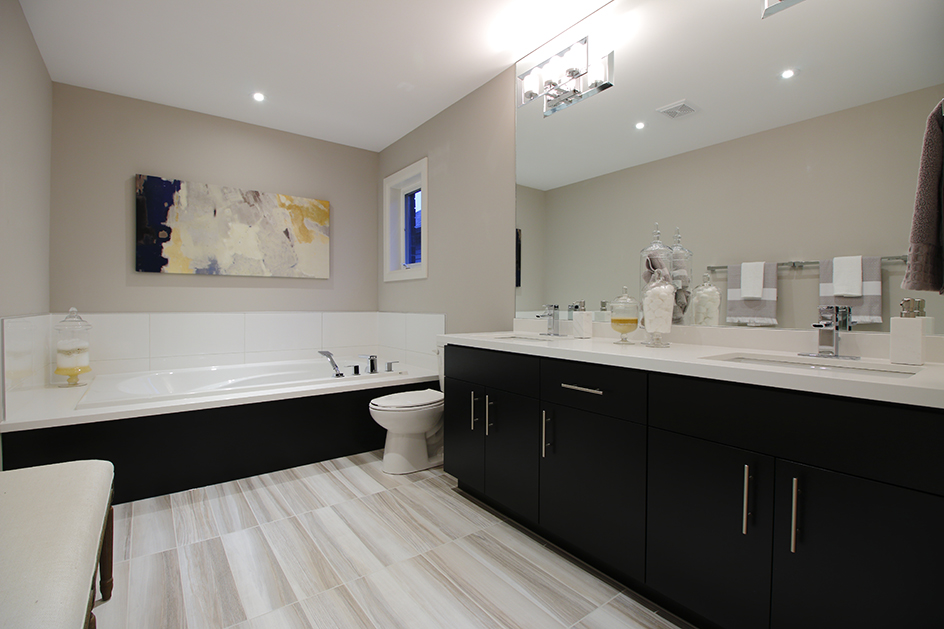 2015-10-01
EVERYONE WANTS to experience the quality and comfort of a brand new home, but not everyone has the time to wait for their home to be built. Whether it's a job relocation, change of familial situation or the like, sometimes you need to find the perfect home for you and your family "pronto."
Losani Homes has recognized the demand for quick closing homes and is excited to introduce Pronto on Demand. This innovative program allows homebuyers to move in quick, and depending on the stage of construction, affords them the opportunity to make various features and finishes selections before they move in. You can now move into a beautiful Losani home in 30, 60, 90 or 120 days.
The Pronto on Demand program applies to approximately a third of Losani Homes' fine quality singles and townhomes in outstanding new-home communities located in Ancaster, Beamsville, Binbrook, Collingwood, Hamilton, Kitchener and Stoney Creek. The homes in the Pronto Program range from 30 to 100 per cent complete, which allows prospective homebuyers to walk through the home prior to purchasing.
"Pronto on Demand is a gamechanger in new-home purchasing," says Fred Losani, chief executive officer of Losani Homes. "With homes nearing completion at purchase, there is no longer any wait for building permits or the other obstructions or delays buyers of new homes sometimes experience. The closing date and the price are both guaranteed, which are always the main concerns when purchasing a newly constructed home. Losani Homes' Pronto on Demand allows them to touch, feel, experience and walk through their See it, touch it, feel it with Losani's innovative PRONTO ON DEMAND PROGRAM actual homes before making their final homebuying decision."
To highlight this new and stressfree approach to new-home purchasing, Losani Homes has produced the Pronto Portfolio of Homes, which showcases all the homes available in the Pronto on Demand program in nine Losani Homes communities. Pick up your copy from any Losani sales office.
Pronto on Demand is the latest new and innovative program being offered by Losani Homes, one of the most trusted and respected developers in the real estate industry, and a company that prides itself on its "thinking like a customer" approach to new-home purchasing over the past 40 years.
---
---