Ready, Set, Pronto! Ready-Built Homes Are Ready When You Are
---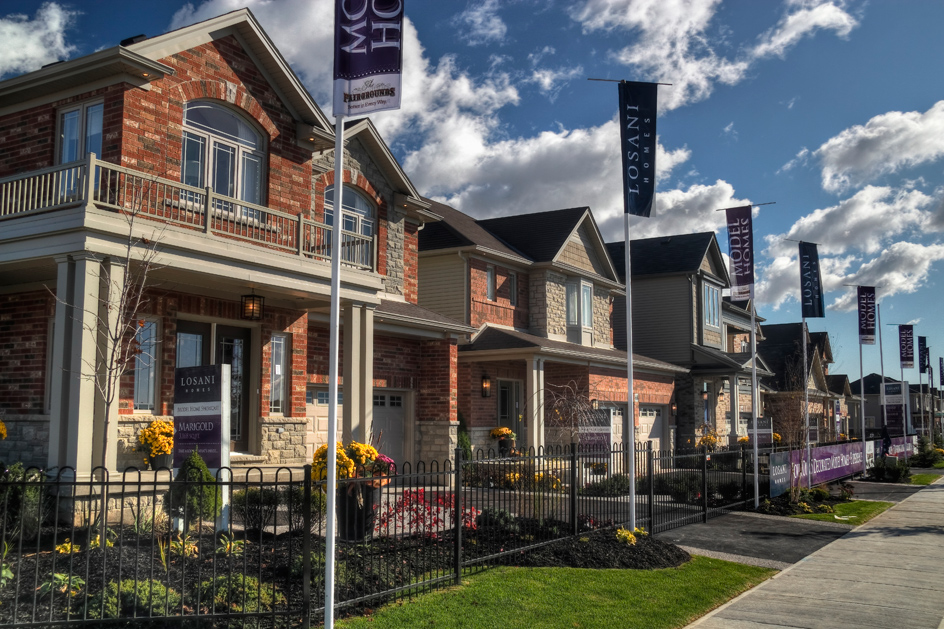 2015-09-18
Losani Homes is setting the stage for new home buying with its Pronto Homes on Demand Program. This ambitious endeavour has been well received by current Pronto purchasers, who reap the overwhelming benefits of new home construction, as well as the convenience of resale.
With a Losani Pronto Home, you get to see it, feel it and touch it before you purchase. A large appeal is that the price and closing are guaranteed, which take the guesswork out of moving. Purchasers receive an excellent built-in builder discount, with many upgrades included in the home at cost, plus, depending on the stage of construction, purchasers are able to personalize their finishes. These brand new, high quality homes are available in 30, 60, 90 or 120 days. Now is the time make your move Pronto!
"Pronto on Demand is a game-changer in new home purchasing," says Fred Losani, chief executive officer of Losani Homes. "With homes nearing completion at purchase, there is no longer any wait for building permits or the other obstructions or delays buyers of new homes sometimes experience. The closing date and the price are both guaranteed, which are always the main concerns when purchasing a newly constructed home. Losani Homes' Pronto on Demand allows them to touch, feel, experience and walk-through their actual homes before making their final home-buying decision."
Losani is currently offering singles, semis, and towns in nine wonderful communities in seven desirable locations – Ancaster, Beamsville, Binbrook, Collingwood, Hamilton, Kitchener and Stoney Creek. To highlight Losani's Pronto Homes, the veteran builder has created a "Pronto Portfolio of Homes," which showcases all the homes available in the Pronto on Demand program. The Portfolio highlights each home by providing the floor plan, value included price, luxury features, closing date and much more. Pick-up your copy from any Losani sales office today!
Pronto on Demand is the latest innovative program being offered by Losani Homes, one of the most trusted and respected developers in the real estate industry, which prides itself on its "thinking like a customer" approach to new home purchasing over the past 40 years. For a limited time only, Losani would like to offer Pronto home purchasers an exclusive offer: Purchase a Pronto Home before Sept. 30 that has a closing date by Feb. 29, 2016 and receive a Stainless Steel Appliance Package and a $3,000 Pre-Paid Visa Gift Card. Losani Homes is also excited to introduce seven exciting communities in five sought-after locations set to release this fall and early 2016. With sophisticated singles on forested lots in Ancaster, modern towns right by the green edge of the Hamilton escarpment, singles and towns in the heart of the Beamsville Bench and by the Grand River in Paris, and much more, there is something for everyone at one of Losani's upcoming communities.
---
---