Ready-Built Homes; Ready When You Are!
---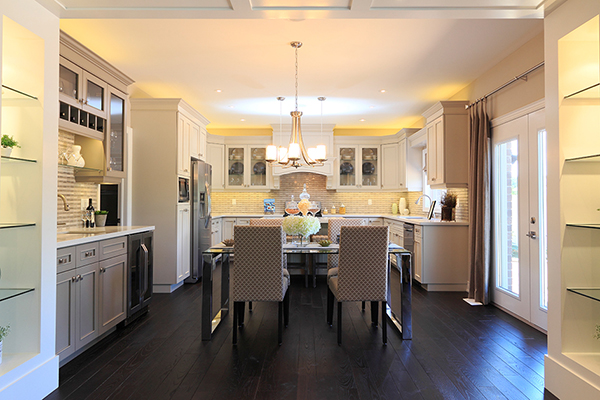 2015-07-25
After 35 years, with more than 5,000 quality-built homes and hundreds of awards and accolades under their belt, including being the only homebuilder awarded "One of Canada's Best-Managed Companies," Losani Homes is once again breaking new ground with their innovative Pronto Homes on Demand program.
With the confidence and the capital to fund every project from start to completion, Losani Homes has created a unique, customer-focused approach which allows new homebuyers to miss the early phases of the building process, because the construction has already been started before you are ready to buy. This means much quicker closing dates, allowing you to move in to the home of your dreams in as little as 30, 60, or 90 days.
"People want things sooner than ever before," says Losani Homes CEO Fred Losani. "They want a new home – now, while still having the option to personalize."
When you buy from a plan it may be hard to visualize what the home will look like, but with Losani's Pronto program you can walk through and see exactly what you're getting, while still having the opportunity to select your colours and finishes to individualize and make it your own.
The Pronto Homes on Demand program gives the homebuyer a host of advantages and cost benefits when buying a Losani home. Being permit ready guarantees the construction start date with no hidden costs. Advanced ordering keeps costs down because a Pronto home is built at past and current contract trade prices, ensuring the buyer will not incur any future pricing increases in materials. Lots are custom designed, making full use of each individual lot's unique values, including things like enhanced windows to take advantage of spectacular view.
The Pronto Program is Ontario's largest ready-built construction program, operating in communities throughout Southern Ontario year around. An interactive display located in each sales office allows potential homebuyers to see what homes and lots are available in every Losani new home community.
Victoria Common, an urban oasis located on Louisa Street in Kitchener, has been in the build process for the last two years and comprises a total of 220 low-rise townhomes and five mid-rise condominium buildings. Flexible space allows a double car garage of a tandem configuration or a single garage combined with a lower level den / study / man cave. Currently over two-thirds sold, the final phase of this pedestrian friendly community which will encompass cafes, shops, a playground, a splash pad/ice rink, and even a clock tower and concert podium set amid a beautifully landscaped central square, was launched four weeks ago with the last 60 units now ready for purchase.
Doon Creek, located in the south end of Kitchener, offers bungalows, two-storeys and townhomes with prices starting in the low $300s. This thoughtfully planned community is nestled amid a forested canopy and the protected marshland of Doon Creek's pond.
---
---