Q and A With Fred Losani
---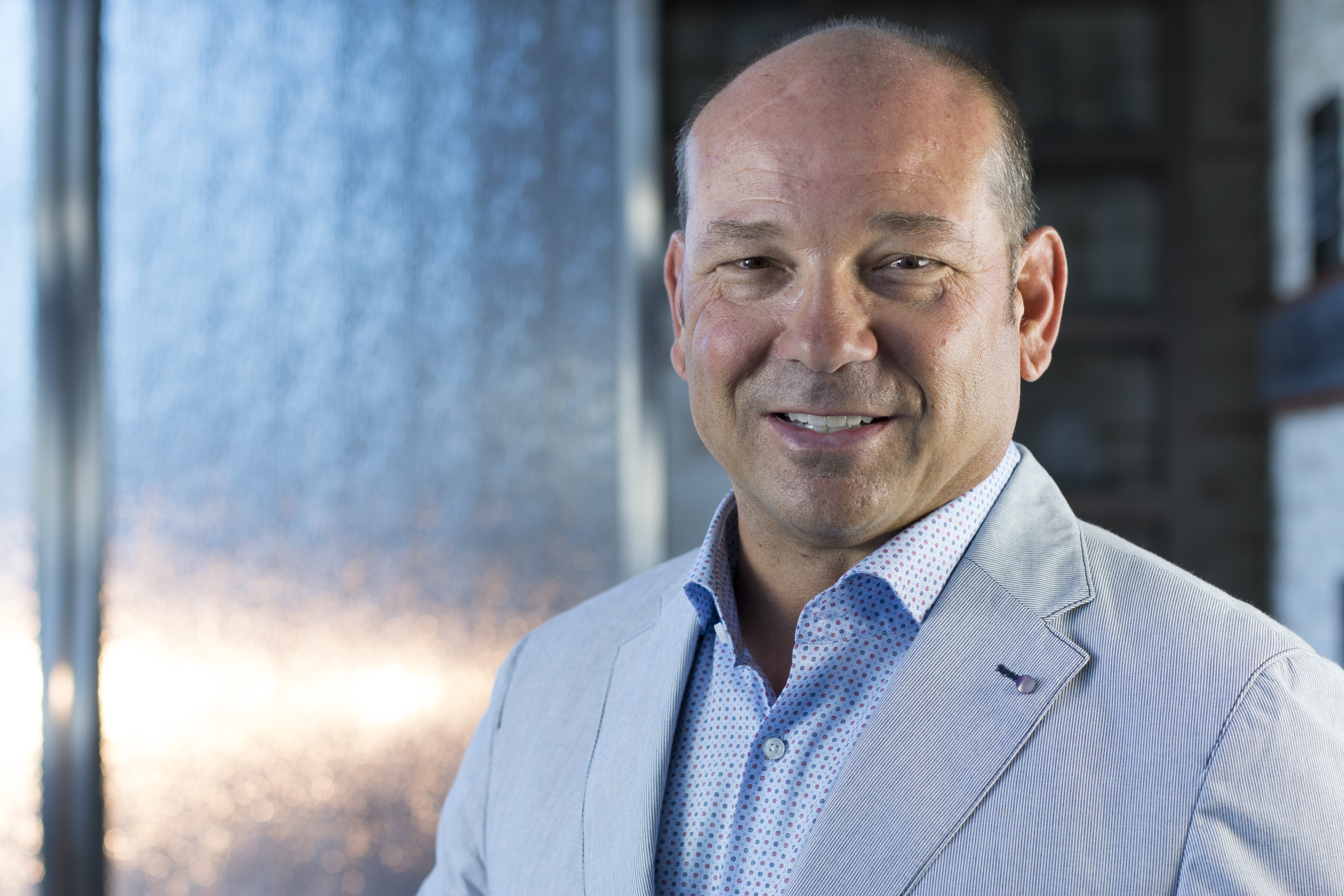 2017-09-30
FOR HAMILTON-BASED LOSANI HOMES, BUILDING HOMES AND COMMUNITIES IS JUST PART OF THE JOB. IT'S ALSO ABOUT GIVING BACK – AT HOME AND ABROAD
NEXTHOME: Losani Homes has a lot on the go at the moment. Can you share information about some of your upcoming communities?
FRED LOSANI: We are proud to bring to market Vista Ridge in the heart of Beamsville. Situated on a former old vineyard, Vista Ridge will o er more than 600 homes and feature single-family detached homes across several lot categories, as well as freehold and condo townhomes. We are also launching the second phase of Madison at Central Park, a much-anticipated community on the Hamilton escarpment. In 2018, The McKenzie in Caledonia and Brant West in Brantford will launch, both featuring detached homes and townhomes. And we'll open Lincoln Estate in Lincoln, a smaller development that will feature singles on 35 executive style lots in Lincoln.
NH: Losani specializes in new communities west of the GTA. What do you look for when considering an area for development?
FL: Location is paramount, the status of the land itself and, of course, value. The backdrop and setting of our communities also plays a pivotal role in evaluating potential opportunities as does proximity to conservation lands and trails, recreation, shopping and all the modern amenities that today's purchasers deserve. We have delivered several communities whose amenities are unmatched. A major contributor to our success has been our ability to identify emerging markets in the surrounding Hamilton areas. Thanks to some very timely and strategic acquisitions, Losani Homes has been able to deliver incredible value for our customers. Our land development team has done an exceptional job positioning our land portfolio and growing our land bank over the last several years.
NH: The rst release of Madison – phase 2 of Central Park in Hamilton – recently sold out. What are some of the key features of your master plan for this community?
FL: Several key features make Central Park one of the most desirable new home communities on the Hamilton Mountain. It will feature detached homes, townhomes and condo suites, so there is the right home for everyone. Central Park is truly a community. The scale of the community enabled us to include a generous 15-acres of naturalized greenspace with a pond, eco-trail promenade and park. The eco-trail promenade connects to the 10-km East Mountain Trail Loop and the neighbouring 280-acre Eramosa Karst Conservation Area. The community park itself has been heavily in uenced by its New York City namesake, featuring play rings inspired by the famous 110th street playground, as well as the Eramosa pavilion and carousel trellis. Situated on the Hamilton Mountain along the new Upper Redhill Valley Parkway, the development is perfectly located for easy travel. Central Park is surrounded by amenities. Everything you need is within walking distance. Recreational facilities such as golf courses, arenas and community centres are highly accessible by foot or bike.
NH: Losani was one of the rst builders to introduce modern architecture to communities in the Greater Hamilton area. How did you know the time was right, and what has the response been?
FL: Introducing modern elevations is something we have discussed for some time. We found the right materials to bring the vision to life, and had upcoming communities that we identi ed would be well suited to modern architecture. Given these two facts, we felt the lowrise market was ready for contemporary and modern architecture. We used our Pronto program – where we build homes before they are sold – as a test case. Initial response was positive and we continue to o er modern elevations in subsequent communities. We are proud of these new designs, and are happy to see the market respond so positively.
NH: How important is it for Losani Homes to "give back," and what are some of your latest endeavours?
FL: After raising hundreds of thousands of dollars by cross- country skiing to both the North and South Poles, as well as hiking the entirety of the Bruce Trail to raise money for local children's charities, we have directed our attention internationally. In 2013, with the assistance of the Hamilton Community Foundation, the Losani Family Foundation was created to help support our charitable giving efforts under one united front. In 2014, through the Adopt a Village campaign, Losani Homes directly contributed to a massive development project in Western Kenya that included building and sustaining crucial pillars of infrastructure. In 2015, several Losani family members traveled to Los Rios, Ecuador to build a new classroom and a state-of-the-art medical facility which will serve more than 12,000 people. These efforts were recognized by the 2016 NAHB National Sales and Marketing Council when Losani received the Building Industry Community Spirit award. Currently, the Foundation is working on upcoming projects that include building a school in India, as well as helping to bring safe drinking water to villages along the Napo River.
NH: The housing market in the GTA has gotten too hot to handle – particularly in the lowrise segment. Have you seen a spike in homebuyers leaving the Toronto area in favour of new Southwestern Ontario communities?
FL: We have experienced a rise in sales and registrations from the GTA. With the steady increase in GTA home prices, we've seen a spike in homebuyers from Toronto, Mississauga and Brampton. The immediate impact has been felt in higher home prices across Hamilton, and with it the rental market has increased.
NH: How well is the infrastructure development in Southwestern Ontario meeting the increasing population and heightened demand for housing?
FL: As Hamilton grows, so must the systems that support it. The LRT will help bridge the gap between Hamilton's growth and the need for improved transit. The LRT is just the beginning of a long-term vision that includes ve transit corridors to help connect key destinations across the city.
---
---