Losani Homes Ltd
---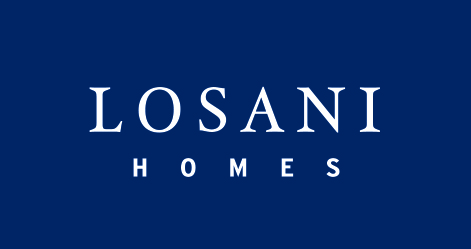 2014-07-04
Choosing to build a brand new home that has your personal stamp on it is a major decision and a big undertaking. A home after all is amongst the largest investments many will make in their lifetimes, and consumers need to feel comfortable with those whom they are trusting to deliver.
Losani Homes, a leader in the industry, is committed to ensuring you have a rewarding experience from the moment your experience begins until the moment you proudly take your keys.
Steeped in a tradition of integrity and excellence, Losani Homes opened its doors as a builder in 1976. Founded by John Losani and his son Lino Losani, the company has been long renowned for its award-winning designs, meticulous workmanship and exceptional customer service. Younger son, Fred Losani, joined the team in 1985.
Widely recognized as an industry leader, Losani Homes has never wavered from its original traditional values. Despite steady growth of this family owned and operated company, the basic fundamental principles that were originally laid out by company founder John Losani are still very much a part of how the company operates today. Those are, and have always been, finding innovative ways to surpass customers' expectations and provide the most extraordinary home building experience possible.
This esteemed company has been favoured with more awards in the last decade than any other builder in the Golden Horseshoe. They include, but are not limited to, many Hamilton Halton Home Builders' Association awards, such as prestigious top builder award, best single family home (2,800 sq.ft. and over) and best exterior on a home (2,500 sq.ft. and over), as well as several Community of the Year awards. Losani Homes also recently was bestowed the 2013 Hamilton Consumer Choice award for top home builder for the second year in a row, while also achieving Platinum status in 2013 after being names one of "Canada's 50 Best Managed Companies" a remarkable seven consecutive years.
Losani homes prides itself on developing beautiful communities and offer a wide range of homes and models to satisfy the evolving needs of their purchasers in different markets across all of southern Ontario.
As your home is being built, a series of touchpoints will take place so that you feel comfortable and confident as you and your home travel down the lifecycle of the building process. Losani Homes' expert design consultants also will take the guesswork out of the decision making process within the confines of the beautiful and award winning design studio to ensure your new home is a reflection of your good taste and budget, while maintaining long lasting resale value.
If your hope is to move into a new home quickly, Losani Homes has ready-built single family homes and townhomes in several communities as well.
Call Losani Homes today at 905-561-1700 or toll free at 1-866-4-LOSANI.
---
---