Losani Homes is embracing advancements in smart home automation
---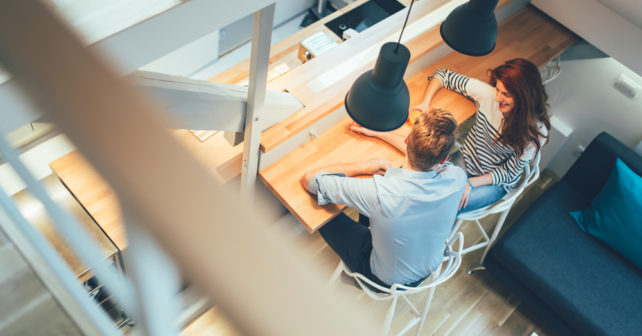 2017-08-10
Losani Homes is one of the most prolific homebuilders in southern Ontario, particularly in Hamilton and the surrounding areas. With so many new home communities in the works and a history of offering smart home features to their buyers, we decided to pick their brain about the use of smart home technology in the new home industry.
We had the opportunity to ask John-Anthony Losani, Marketing Coordinator, a few questions.
Newinhomes.com (NIH): Do you think there will be a time when smart home features are standard in all new home projects? Why or why not?
John-Anthony Losani (JL): Losani Homes has already included a smart home setup in the bonus package for several new home communities. As technology continues to advance and the general public becomes more and more comfortable with it, I can absolutely see a time when a smart home system comes standard in new builds. In fact I think it will be sooner than people may anticipate.
NIH: So are you seeing more buyers asking about smart home tech upgrades?
JL: The frequency of these questions from our customers has steadily increased. When we first offered a smart home system, I feel the market was slightly skeptical, as is typically the case with first generation tech systems. Now that the technology has been available and improved since the initial launch, more purchasers are inquiring on how to make their new homes smart.
NIH: What do you think would be the most useful smart tech in a home?
JL: Personally, a perfect smart home system would be one that integrates seamlessly with your entire home, not just lighting and music for example. Integration is the key with existing systems, especially given the growing popularity of smart appliances. A system with advanced voice commands to accommodate handsfree control is also lacking in the current landscape of smart home systems available.
NIH: Is cost still a big obstacle to getting more smart tech in new homes?
JL: I don't feel that cost at this point is a deterrent, but rather the systems themselves. The market does not typically respond positively to first iterations of new technology, be it smart watches or smart home systems. Now that systems have been made available and improved, both from a cost and operational perspective, we are starting to see these systems have a larger presence in new builds.
NIH: Do you have any hesitation to embrace smart home tech?
JL: Losani Homes takes a great deal of pride in being able to introduce innovation to the marketplace, be it from a design perspective or otherwise. Smart home systems are no exception as exemplified by the fact that Losani Homes has made this available for the past few years and continues to. Our staff is constantly observing advancements in the field of smart home automation, and will continue to offer them to its customers.
NIH: Given the opportunity, would you ever team up with a company like Google or Amazon to integrate smart home digital assistants into your new homes?
JL: At the moment Google is the only company offering a home system available in Canada (Amazon's is not currently available). Losani Homes would be interested in exploring new and exciting ways to offer smart home systems and assistants to our customers. Google's home system is especially interesting as it has made some big pushes to advance its voice recognition systems, as well as integrating them with your Google Calendar and accounts. The potential to develop something even further is something that I believe we will see in the coming years.
NIH: Artificial intelligence has been a hot topic lately. What do you think about new homes coming with a built in AI in the future? Will this ever happen? Would you do it given the option?
JL: From a practicality standpoint an AI feature lends itself well to a home system, but I believe we are still a ways off from this being a staple in everyday home design. I have read some interesting research being conducted by Google, Amazon, and Apple regarding advancements in artificial intelligence that is exciting to see. However I believe there is still much more to be conducted and eventually tested before we see an AI system available to the masses.
We extend a big thank you to John-Anthony Losani for taking the time to share his thoughts on the use of smart home technology in the new home industry. Stay tuned for more smart home features!
---
---