In hot market, just half as many new homes sold in 2016 as a decade ago
---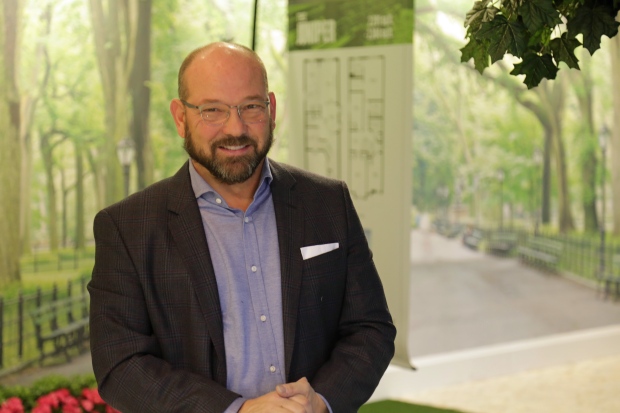 2017-03-06
While local housing prices continue to rise, one big way price pressure could be lifted is with more homes to sell — that's simply supply and demand.
But in 2016, in Hamilton and Burlington, there were half as many new homes and condos sold as there were 10 years ago
There were 910 new houses, townhouses and condos sold last year, according to Canadian Housing and Mortgage Corporation numbers for Hamilton's census area, which includes Burlington.
That's also down 26 per cent from the year before.
New project hitting the east Mountain
Developers say the city could approve their plans faster, and complain that provincial environmental and density controls are holding them back. But the city points to a supply of available land they say is ready to build on, and remind developers that many of those regulations are out of city control.
Much of the supply of new homes anticipated to hit the Hamilton market comes in the form of mid- and high-rise condos in downtown Hamilton.
Meanwhile, one large local homebuilder recently launched a new subdivision on the Stoney Creek Mountain – between Rymal Road East and Highland Road.
Losani Homes plans to build 1,100 units on that site. Based on 2016 numbers that's more than a whole year's worth of new home sales for the Hamilton-Burlington area.
They're a mix of detached homes, three-storey townhomes and mid-rise flats in eight-storey buildings. The lowest-priced homes in the community will be in the $300,000-range.
'Having your kid play hockey and slapping a 99 on his back'
The project is called Central Park and borrows liberally from the Big Apple for its neighbourhood names: Soho, Madison, Park Avenue and Midtown.
CEO Fred Losani acknowledges it's a big reputation to live up to.
"To do this and call it that name is like having your kid play hockey and slapping a 99 on his back," Losani said.
But he thinks they're up to it.
The project was not without challenges and regulations. It's next to a conservation area, the Eramosa Karst. The developer is building an "eco passage" between the East Mountain trail loop and the Mount Albion Conservation Area to allow wildlife to pass through.
Fights between developers, environmentalists and government over what should go into planning development are not new.
Losani admitted that some of the restrictions he's faced in this development and others have forced his team to think creatively about building heights, architecture and configurations, and the homes he has to sell are better for it, he said.
Prices of new homes compared to resale homes
Losani said it took almost four years to get everything approved for Central Park.
When that kind of time passes, developers can take advantage of how much prices have risen in the meantime. The first phase of the development is completely sold out, he said.
"A normal subdivision that four years ago was in the $500s (thousands), are now in the $800s," he said.
Prices in new construction haven't gone up in the last decade as much as they did in resale across the Hamilton-Burlington area.
---
---