Get The Home Of Your Dreams Sooner
---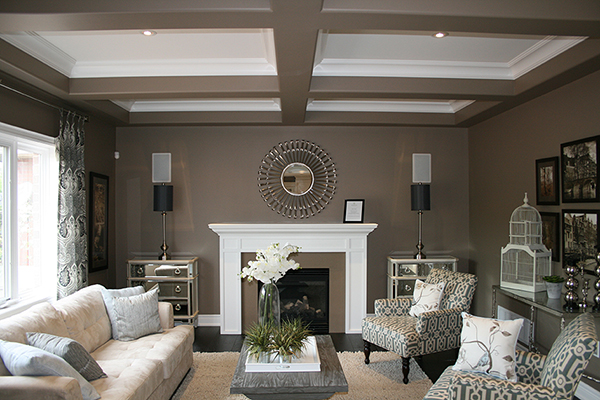 2015-04-18
The home you want; when you want it. That's the simple, yet groundbreaking concept behind Losani's Pronto Homes on Demand. It's a smarter way of buying and a better way of building.
Behind the Pronto Program is some powerful and innovative customer-focused thinking: Losani starts building before you buy. That's right. With a Pronto home, you don't have to wait through all those early stages of construction because when you choose your home, Losani has already begun the process. In fact, Losani has Ontario's largest "ready built" construction program operating year round in communities across Southern Ontario. At any given time, there's a wide choice of homes available for you to select from, with closings as soon as 30 days. Or, you can choose to move in 60 days, 90 days, or even longer if that suits your timetable better.
That means you get all the benefits of a resale home; you can see what you're buying, you can walk through and get a feel for the home and, of course, you can have much quicker occupancy than buying from a plan. But one of the significant advantages of Pronto Homes on Demand over resale is that you also get the benefits of a new home. You will get brand new highest quality construction with the chance select your finishes, subject to construction progress and, of course, the security of a Tarion Warranty.
Perhaps the most remarkable thing about Pronto is that this breakthrough concept is also a better way of building. Losani's continuous program of construction keeps costs lower and that means better value. It also means higher quality because a smoother construction process allows for better quality control. So think about whether Losani's Pronto Homes on Demand would work for you.
It's so much easier to see what the final home will be like with Pronto rather than just looking ata blueprint. You can actually walk through a Pronto home and see its size, layout and get a real feel for your new home.
You also have so much choice. Losani offers a variety of Pronto homes at many of their communities including; Freehold and Condo Towns in Paramount in Hamilton from the mid $200s, Ancaster Glen in Ancaster with Elegant Singles from the mid $500s, Urban Towns at Victoria Common in Kitchener from the mid $200s, Freehold towns in the established Forest Community of Doon Creek in Kitchener from the low $300s, Singles and Semis from the high $300s just steps from the escarpment at Greenhill Glen in Hamilton and in Collingwood Losani offers four seasons of waterfront and ski hills with Chalet Townhomes in the mid $400s at Summit Shores. As for closing dates, with that kind of selection, Losani has a home that's ready when you are.
---
---