Fred Losani The CEO of Losani Homes has a passion for making the world a better place
---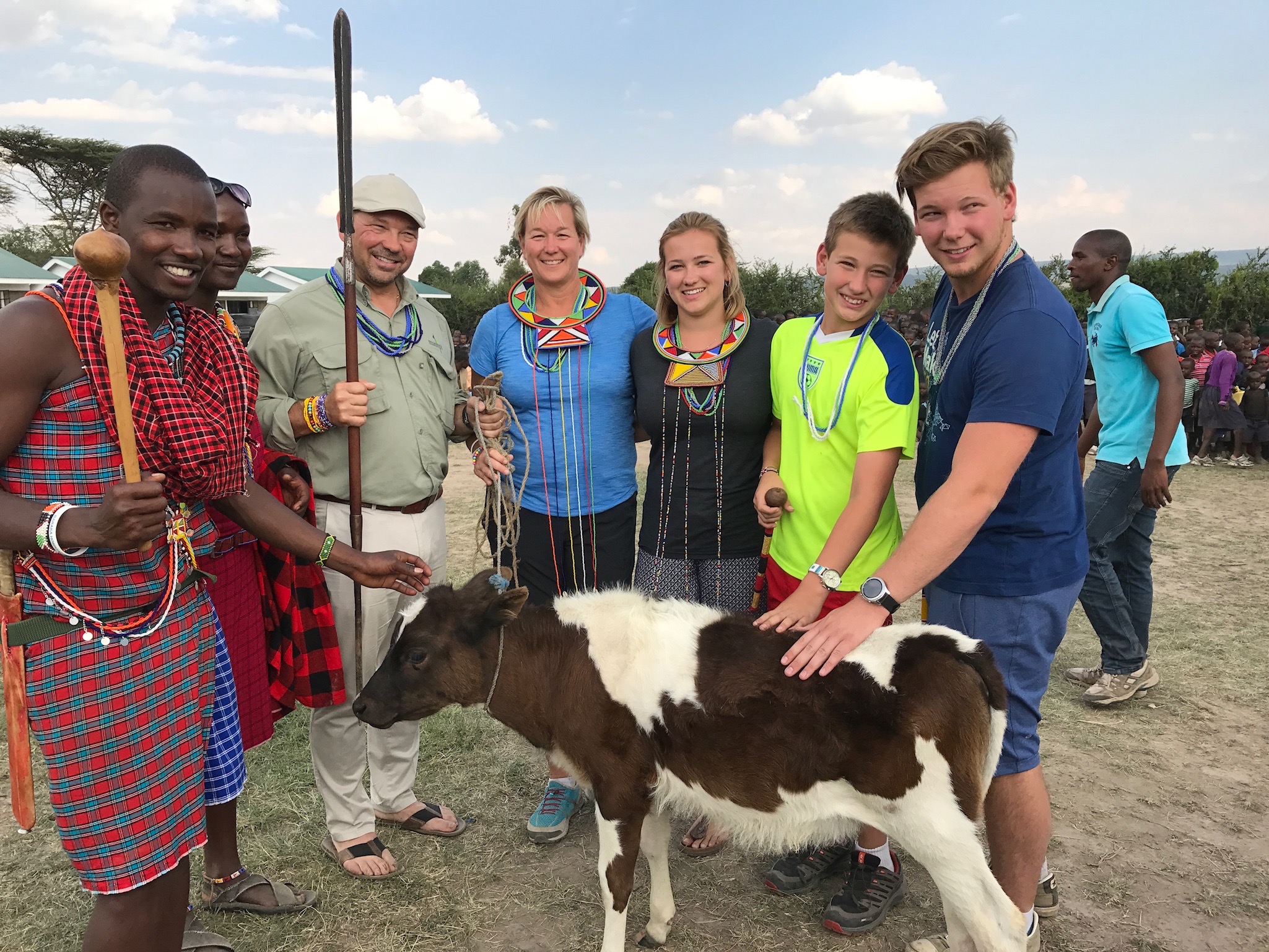 2017-01-11
By the time Fred Losani had finished talking about his life's passions, there was very little time to discuss the latest projects in his company's portfolio.
"They speak for themselves," Losani says.
That pretty much sums up the man.
The CEO of Hamilton-based Losani Homes is one of those rare people who not only writes cheques for children's charities and hospitals in the communities where he builds, he believes that you have to also walk the walk.
That's why Losani has skied to both the North and South Poles and walked the entire length of the Bruce Trail (about 865 kilometres) as fundraisers for the Losani Family Foundation.
Founded in 2003, the foundation has been honoured with many awards, including a 2017 Gold Award for Building Community Spirit from the Washington-based National Association of Home Builders and the 2017 Stephen Dupuis Humanitarian of the Year Award from the Building Industry and Land Development Association (BILD).
We are joined on this day by another passionate Losani, Fred's nephew John-Anthony, who raves about his father, Lino, and his uncle's passion for building quality and accessible homes, as well as their charitable endeavours.
"We're really a close-knit family and we are all involved in these projects. When we sponsored a village in Kenya and went there to build 10 schools and water irrigation systems."
Since then, Fred notes, the school population has doubled, there is irrigation in the newly planted corn fields, a water tower and an empowerment program that allows the women of the village to sell their handicrafts to help raise money for the village and their families.
"Most recently, we were in a small village in Ecuador near the Amazon River, where we built a water filtration system and are now building a school. Water is the most important aspect to long-term sustainability. Clean water is key," says Fred, who points out that we here in Southern Ontario are very fortunate to live on such a vast amount of fresh water.
The Losanis are also passionate about the homes they build. "We've been building homes for over 40 years and we are dedicated to quality craftsmanship and well-planned designs. It's why we have repeat customers and a great loyalty program," Fred says.
"We have a truly loyal base of homebuyers," John-Anthony adds. "We've had three generations of families buy from us because they know we are committed to quality construction and customer service."
"It's really quite extraordinary, Fred notes. "Their loyalty cuts across generations and cultures."
Q: Tell me about how you got into the building industry.
A: My father John and mother Maria came to Hamilton from Abruzzo (Italy) in 1960. My father founded his homebuilding company in 1976 and then my brother Lino incorporated it as Losani Homes in 1980. We both worked for my dad during our younger years and I wasn't at all sure that this was the industry I wanted to work in. My parents have always encouraged their children — and their grandchildren — to follow their own paths and find their own destiny. My father is a very modern man and generous of spirit, so I felt very supported. Actually, I really thought I was going to be a lawyer. But as it turned out, somewhere along the line I realized that how you make your living is not as important as how it makes you feel, what you can contribute. And I felt I could be both effective and satisfied in the family business. I joined in 1985 doing land development. And then in 1996, my dad retired and he gave his portion of the company to Lino and me. He trusts us, but he still carries the torch at 82.
Q: What are some of the things that Losani Homes is doing differently from other builders?
A: One of the things we're doing is building fully accessible homes, including zero-entry doorways, wider doorways, roll-in showers, wheelchair-friendly kitchens with lower cabinets and roll-under cooktops and prep areas, lever handles instead of door knobs and lower light switches and thermostats. The townhouses are also ready to have elevators installed. Our newest Hamilton master-planned community, Central Park, is located in a hotbed of conservation lands with the Eramosa Karst right next door. The nine-kilometre-long East Mountain Trail Loop features seven paved kilometres, making it accessible for everybody. And there will be connection to it from the multi-purpose trail that will run through the heart of Central Park. We're also moving away from the traditional style of homes with crown mouldings and oak pickets and stairs to a more modern style of architecture, both inside and out. We're finding that buyers are liking these styles a lot more.
Q: You've been known primary as a Hamilton and Niagara lowrise builder. Are there plans to expand?
A: Hamilton is such a cool place and a lot of people don't know just how big the art and culture scene is here. It's so close to the GTA and with GO Transit it's now closer to downtown Toronto than ever. We're ahead of the curve and on the fringe of the GTA, which means it's hot territory ready for development. Hamilton has a very affordable housing market and we've always wanted to be in that affordable sector. In order to maintain our affordable price points, we have to move farther afield. It's a complicated industry and difficult to navigate and keep prices down. So, we've been building along the Niagara Peninsula in Grimsby and Beamsville, for instance. And now we're building in Southwestern Ontario — Kitchener, Waterloo, Brantford, Paris, Caledonia and St. George. But low-density housing is still hard to do. The singles sell out very quickly so we're focused more on medium density with two- and three-storey townhomes.
Q: What about midrise or highrise construction? Is that in your future?
A: Oh yes. We've got a midrise and highrise building planned for the Grimsby waterfront, Viva on the Lake. It's new for us but it is in high demand and does create a more affordable housing option.
Q: What are the strengths of Losani Homes?
A: That's easy! It's community building. But we're also very strong on our architectural designs, our quality construction and our customer service. We appre ciate and respect our homebuyers and it's that connection from our enterprise that drives us to give back to the community. Corporately — and for me personally — this is more than just working on building family wealth. What good is all that wealth if you're not going to do some good with it?
---
---