Congratulations To Stacey Adamson On The 2013 AVID Service Award!
---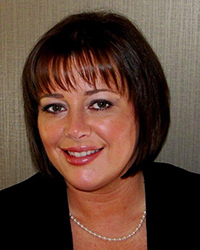 2013-02-07
Avid Ratings Canada proudly announces the inaugural 2013 Avid Service Awards, Best Employees in Customer Satisfaction Nationwide. For the first time, home building employees who scored among the top 5% in customer satisfaction in Canada are recognized from thousands of employees rated on the Avid GoSurvey Program. Employees in Sales and Construction departments are given the Avid Service Award for their achievements and can proudly display the Avid Service Award logo in their email signatures, letterhead and on lapel pins.
"The Avid Service Awards are the first awards to honour exceptional employees, says Tim Bailey, Division President of Avid Ratings Canada. We are delighted and proud to recognize these individuals who display hard work everyday to provide exceptional homes and customer delight to new homeowners across Canada".
The winners of the 2013 Avid Service Awards are selected on the customer satisfaction scores directly tied to their performance on the Avid survey, provided they had a representative sample of more than 12 completed surveys over a 12 month period. The results are based on surveys taken by customers who took possession between July 2011 and June 2012.
---
---