Buzz Talk With Fred Losani, CEO Of Losani Homes
---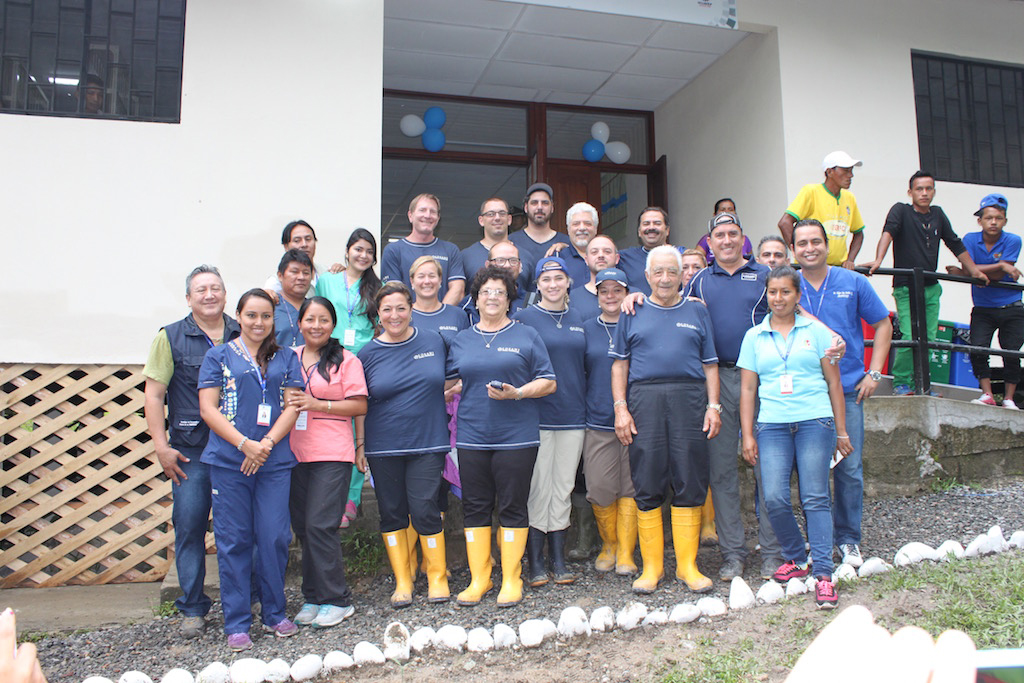 2016-07-26
Fred Losani developed his first property independently in 1984, and he hasn't looked back since.
The Hamilton native is today CEO of Losani Homes, a major southwestern Ontario home builder whose roots can be traced back to his father, John, who founded the business back in 1976 alongside his older son, Lino.
BuzzBuzzHome News recently caught up with the younger Losani to talk about the Hamilton real estate market, his company's charitable acts abroad and what drew him to home building in the first place.
BuzzBuzzHome: Let's start with Losani's roots - it has always been a family business. Are there any particular advantages that come with this?
Fred Losani: My father's a consummately fair individual. He brought us in as full partners in each of those timeframes and so he gave us an equal say in everything and we certainly learned the benefits of what it means to put in a hard day's work and get rewarded for it.
BBH: How about challenges?
FL: The next generation - it's always going to be the most difficult because they weren't around for that peek into the first start-up and they haven't been there for the growth of it.
BBH: You joined John, your father, and Lino, your brother, at Losani Homes in 1985 after the company had been running for nearly a decade. How did that come about? What made you want to get involved in homebuilding?
FL: We all grew up working with my dad in some capacity. But when I became involved, I didn't think I was going to do that. I thought I was going to be a lawyer, I thought I might be an oceanographer or something. But part way through - in my later teens - I figured that what you do for a living is secondary to how it makes you feel. I recognized the opportunity and became convinced that I could be both effective and greatly satisfied becoming a homebuilder.
BBH: As a developer, Losani has focused on the Hamilton-Stoney Creek area. What draws you to this area as a site for residential projects?
FL: It's where we grew up. Our main focus today is the good portion of Southwestern Ontario, so that includes Kitchener-Waterloo, Brant County, Paris, St. George, and Niagara. We have some commercial developments in the Halton area as well.
It just so happens with Hamilton that it's an area that has certainly shown its colours today: It's one of the fastest growing, one of the most successful from a real estate perspective, and it's constantly being touted as one of the hottest market out there.
It's finally here. It's been a healthy market for a long time, and we felt that we knew the market well, we were number one in our marketplace, and whenever there would be GTA guys who would come around, we'd always be able to compete successfully.
BBH: Is there anything you try to do differently at Losani Homes compared to other homebuilders?
FL: You're starting to see this real evolution towards modern design. We've seen it in the high-rise mid-rise sector. We've introduced it in the low-rise sector - in a big way. Our Fallingwaters townhouse site up on the escarpment in Stoney Creek is an example of that. All flat roof construction, it looks like the Fallingwater residence in Pennsylvania by Frank Lloyd Wright.
BBH: Recently, Losani Homes held a VIP preview for one of its latest communities, Wildwood. What was the response like?
FL: It was incredibly successful. What we're talking about here is our new sales experience, we call it the Losani Experience, where we use social media and blogs and direct communication with the market. In the case of Wildwood, we had 68 sales out of 92 homes when we finished our VIP process and went to the public. In previous developments like Fallingwaters, we basically never really made it out of the VIP process.
Ultimately our boutique selling approach intends to ensure that our customers have a respectful and satisfying home buying experience. We want to avoid the nerve-racking method of new home buying in today's age where it feels more like a midnight sales rush than respectful buying experience.
BBH: Central Park, a much anticipated Losani community, has a New York theme. Where did the idea for this creative approach come from?
FL: There's four distinctive neighbourhoods in this community, and we refer to them today as SoHo, Midtown, Park Avenue, and Madison. We needed to have an overarching brand identity for the site that sort of talks about a larger community and individual neighbourhoods that have a lot more style.
The community itself is very urban. There's under 100 units that are detached out of 1,284. In the middle of this whole development there's a five-acre park, and then there's this huge conservation area right next door to it, but it also happens to be in the most convenient setting in all of Hamilton, with access to shopping and everything's walking distance. It has an amazing neighbourhood feel with a park at its heart.
BBH: You've been involved in a number of charitable endeavours through The Losani Family Foundation. What made you and the rest of Losani Homes decide to get so involved with charity, particularly internationally?
FL: We saw the validity in it. It's so in your face and easy to understand, of course you're supposed to do this. What does it mean to generate wealth if you're not going to do some good with it? It just connected the dots for us in a very, very simple way.
As we became more involved, it also gave more validity to the company. It made the company important. It made it mean something beyond just the generation of jobs for employees and wealth for the ownership.
BBH: Last month, a ribbon-cutting ceremony was held at a medical clinic that The Losani Family Foundation had built in Los Rios, Ecuador, a remote Amazonian village. What was that whole experience, from construction to the ceremony, like?
FL: I could take my kids downtown in Hamilton, and take them over to a drop-in centre, they can help out there, they can go down to the mission, and they can serve meals on Thanksgiving. But the biggest impact that they've ever had in their lives was in building a playground in the Maasai Mara in Kenya, or laying block at the doctor's residence behind the hospital in Ecuador. In fact, that's our family vacation. Our family vacation is laying blocks in Kenya, or laying blocks in Ecuador, and my kids would have it no other way.
BBH: Do you have any Losani plans for the future you'd like to share with our readers?
FL: Our movement into more modern design and intelligent design is incredibly exciting for us. Our movement into the mid-rise and high-rise marketplace is a real big step forward.
---
---