Buying New Home On The Quick Is Easy
---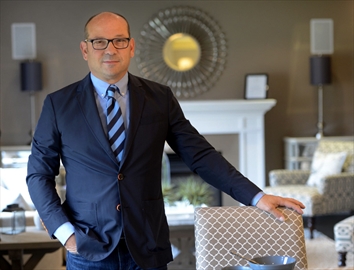 2015-07-01
We wouldn't buy a car from a picture and then wait months to get it, but that's just standard when buying a newly-built home.
Stoney Creek-based home builder Losani Homes says a growing segment of buyers don't want to wait a year or two for a new subdivision to be built, so the company has launched Pronto Homes on Demand.
Pronto Homes are partly built or fully finished single-family or townhouses that can be moved into 30 to 180 days after purchase. If Losani misses its guaranteed closing date, it gives back $20,000 to the buyer.
Company CEO Fred Losani says buyers take "a leap of faith" if they are buying a home from blueprints. They guess whether furniture will fit or living spaces will be big enough.
And the builder is guessing at a construction start date based on projected sales, permits and servicing. Completion dates can be held up by trades shortages or severe weather.
Buyers risk increased costs before they get possession if development charges go up or the builder faces hikes from suppliers or contractors.
There are always buyers who need homes quickly and on a deadline, whether it's due to breakups, a change in health or a job transfer, says Losani. New homes have historically not been an option.
"Today's consumer wants things sooner rather than later," he said. "How many people go to a car lot and order a car for five months down the road? No one. They go for a red car but they get a blue one because it's available next week."
Losani Homes has been building homes "on spec" for years. But it now accounts for about half of the company's sales, so Losani saw a need to brand the initiative.
A Pronto catalogue features 150 homes in Hamilton, Ancaster, Binbrook, Stoney Creek, Kitchener, Beamsville and Collingwood.
In Losani's Orchard Park development off Dewitt Road in Stoney Creek - 52 houses built in what were 800-foot deep backyards - the Bordeaux, a 3,245-square-foot, four-bedroom home, is finished and available in 30 days. It's selling for $849,900.
A three-bedroom, $564,900 home finished to the drywall is available in 90 days. A buyer is able to pick flooring, cabinets and finishes.
The standard is that homes are only built when they've got a buyer because banks don't finance building on unsold properties, says Losani.
There's a reason for that. No one wants to be on the hook if the real estate market tanks.
Losani had about 85 unsold homes when the housing market fell apart in the United States in 2008. The company offered rent-to-own financing and do-it-yourself options to allow buyers to save money on finishes they could put toward a down payment.
In the end, that storm blew past fairly quickly, says Losani.
But it showed the need to consider the worst-case scenarios.
He says his company, which will finish 430 homes this year and has built more than 5,000 since 1976, has the financial power to carry unsold inventory.
"It's incredibly capital-intensive. It's a huge investment. It takes a lot of horsepower."
---
---