Accessible Homes Are Letting People Be Independent
---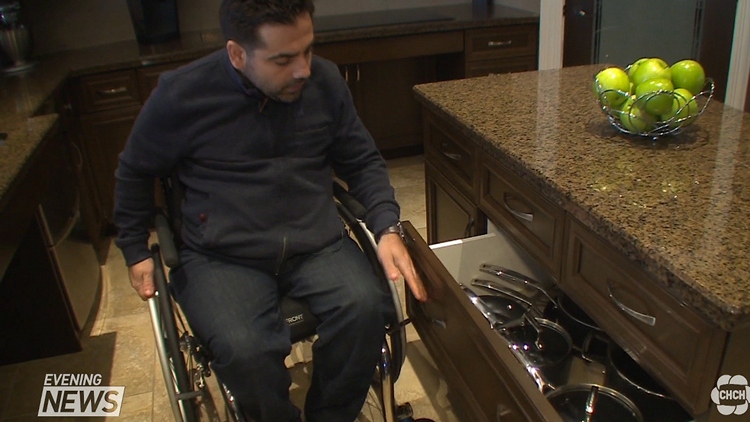 2016-12-02
After a devastating ATV accident, Domenic Cuda became paralyzed from the chest down. A husband and a father of two, he wanted to make sure he could remain independent for his family, but he still wanted to provide them with a beautiful and luxurious home, and with the help of a contactor and a friend he did just that.
Cuda can do virtually anything in his kitchen.
"If I have to grab a pot or pan, the pot and pan drawers are right here."
Something as simple boiling water used to be a challenge, but now the whole house has been outfitted to fit all of his needs.
The accommodations aren't that obvious.
"We didn't want it to scream accessibility."
Everything is low enough so Domenic can reach it, but not low enough so that it's uncomfortable for his wife. He wanted her to have the home of her dreams.
"My wife is my angel. She's stuck beside me from thick and thin and I owe everything to her."
The stone ramp in the backyard wouldn't look out of place at any home.
"Making a home as accessible as this one is — it's actually less expensive to build a new one then it is to renovate a pre-existing one."
"They are design elements as opposed to material elements."
The most expensive element is the elevator, costing approximately $50 000.
Contractor Fred Losani says aside from the cost of the elevator, a similar home without the accessibility would only be around $10 000.
Next up is the development of an accessible community in Hamilton where people in wheelchairs can access parks and trails from their homes.
---
---