A Few Of The Most Popular New Home Developments Of 2016
---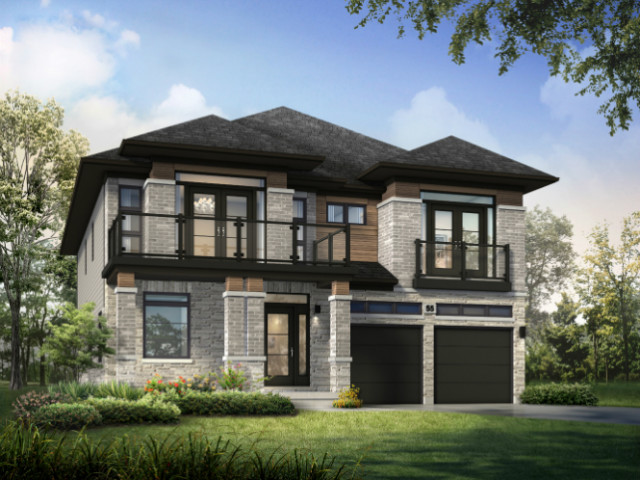 2016-12-05
2016 was a big year for new home developments. Looking into our analytics, blog traffic was actually spread out pretty evenly this year, but there are a few developments that inched ahead by a view pageviews. Among the most viewed, there is a pretty good mix of low-rise and high-rise, in and outside of the Greater Toronto Area (GTA).
It was such a close race that it doesn't really make sense to order them and we don't want to play favourites. Plus, some of these new home developments have more posts and have been posted longer than others, so there isn't exactly a science to our list. And with a month of 2016 still remaining, this list could change, but as of this writing, here are a few of the new home developments that attracted the most views on our blog this year.
Arc Condos by The Daniels Corporation
During the Spring, Daniels launched Arc Condos, a stunning new condo development and the latest phase of the Daniels Erin Mills master-plan. The curved 19-storey design will stand out in the Erin Mills neighbourhood and complement Mississauga's other curvy towers – you know the ones we're talking about. We attended the broker launch of Arc Condos and it was more than a full house. The valet parking attendants were overwhelmed, so you can imagine how the Daniels staff felt!
Central Park in Hamilton by Losani Homes
Inspired by New York's Central Park, Losani Homes launched Central Park in Hamilton, a new four-phase master-planned community featuring a variety of home types including detached homes, townhomes, and mid-rise condo units. Phase 1 launched with great success, and now eager prospective purchasers are awaiting the launch of Phase 2, Madison. When Losani Homes unveiled the presentation centre, they also unveiled the Live/Love sign with an amazing fireworks display as the backdrop.
Impressions in Kleinburg by Fieldgate Homes
Throughout 2016, Fieldgate Homes opened their sales centre doors for a few very well received releases at Impressions in Kleinburg. Most recently, there was a release of 38' and 44' detached homes. Kleinburg is known for its timeless estates, natural landscape, and strong support of its arts and culture community. It's definitely a place where a family strives to live.
Riverbank Lofts in Cambridge by HIP Developments
In the summer, we received news of Riverbank Lofts, an exciting development in Cambridge by HIP Developments. The condo previewed on October 1st and more than 80% of the units sold at the opening! Located in Hespeler Village on the Speed River, the site of Riverbank Lofts dates back to the late 1700s. Of course, HIP Developments will be complementing the rich history with the new condo design.
Ten93 Queen West in Toronto by Pemberton Group
Things were really exciting at Ten93 Queen West Condos this year. Pemberton offered attractive incentives on a few "Suites of the Month," they made good progress on construction, and they partnered with local artists to bring some urban art to the streets of Queen West. There are only a few suites remaining at Ten93 Queen West Condos, with a couple great opportunities for first-time buyers!
Westminster Highlands in Fergus by Reid's Heritage Homes
Fergus has emerged as a hot spot for both downsizers and first-time buyers due to the wide range of options and affordable prices, and Reid's Heritage Homes' Westminster Highlands is one of the best communities in the area. Reid's Heritage Homes had a couple very successful releases of bungalow and two-storey townhomes, and one of the New Home Sales Consultants was even involved in helping a young couple get engaged after buying their first home!
Belle Aire Shores in Innisfil by Fernbrook Homes, Pristine Homes, and Zancor Homes
Featuring townhomes and detached homes on an expansive site near Lake Simcoe, there were hundreds of sales at Belle Aire Shores this year. Phases 1 and 2 are now sold out and the builders are now accepting registrations for Phase 3, which will feature 36', 42', and 50' singles. Phase 3 should launch in spring 2017.
These are just a few of the many new home developments that were in the news in 2016 – we can't wait to see what 2017 brings!
---
---